Indoor Navigation
People use indoor navigation whenever they want to navigate through complex buildings. However, along with the navigation function users will find some very interesting visitor services.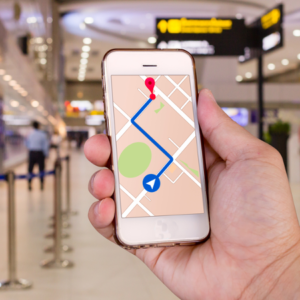 Navigation within buildings is the main objective of Indoor navigation. Due to the fact that GPS reception is usually unavailable inside buildings, automatic positioning is usually fulfilled using other positioning technologies. In order to create the so-called "indoor GPS", Wi-Fi or beacons (Bluetooth Low Energy, BLE) are used. In addition to GPS services, indoor GPS can determine the actual floor level. Indoor navigation apps, using an indoor routing function, guide users precisely through a building and automatically determine their position – similar to the navigation systems that we use in our cars.
Turn-by-turn navigation used in an application (displaying direction information on a digital map) can be used for airports, train stations, shopping malls and museums. Such an application can also include many other useful services. However, automatic positioning can be substituted for indoor navigation. For instance, in occasions like when inserting a digital building map into a website or in a digital signage system (multi-touch kiosk/interactive terminal), then no location hardware is required (e.g. Wi-Fi, beacons).
Most common use of indoor navigation with automatic positioning is in a client-based application where the position is determined directly on the smartphone of the user requiring an application and the location is determined usually via Wi-Fi or beacons. Another available option is a feedback channel which is used in several occasions as, for example, to send push notifications. A server-based approach is also possible, but this option involves multiple technical challenges.
Indoor navigation with Smartphone sensors …
…are always used in order to improve positioning function – for instance, GSM, 3G/4G (LTE), magnetic field, compass, air pressure, barometer, accelerometer, gyroscope, etc.
Managing digital maps, checking the status of beacons and many other matters can be done using the web based tool that GRECiOT provides. Someone can find our technology also as a plugin for integration into existing systems (e.g. apps).
Whether you use Android or iOS mobile operating systems or even an HTML5, FEG Studio is available everywhere!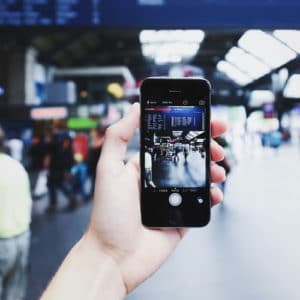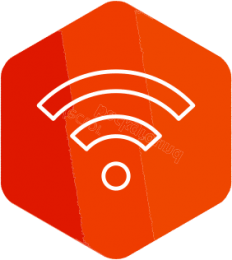 Indoor navigation via Wi-Fi
Indoor navigation via Wi-Fi offers data with accuracy of 5-15 meters, therefore, signal strength of several Wi-Fi access points are intensely evaluated. Precise positioning within a building, even in cases of multiple floors, is made possible through specific shielding characteristics. An important advantage of Wi-Fi is the available infrastructure that can be used (e.g. customer hotspots, routers, Wi-Fi ability of sale systems, etc.) – the user just needs to activate Wi-Fi on his/her smartphone, since a connection is not necessary.
However, Apple devices do not support yet client-based positioning via Wi-Fi – so in case Wi-Fi is used as a positioning technology, then a significant amount of users will be excluded. Beacons are the alternative.
Indoor positioning via beacons
Indoor navigation using beacons is widely known due to the fact that Bluetooth transmitters function across platforms offering data with accuracy of 1-3 meters. iBeacon (from Apple) and Eddystone (from Google) both of which operate using the BLE standard (Bluetooth Low Energy) and, therefore, are energy efficient are the most common types used. There are various hardware manufacturers that market these small devices. Their battery life varies from 1-8 years and the cost depending on the functional scope and battery type is significantly low.
Maintenance and replacement of the transmitters can be a very simple procedure when using FEG Studio from GRECiOT. Beacons are the most popular hardware for indoor positioning due to their high level of flexibility and accuracy. Depending on the desired accuracy, a beacon is placed every 7-10 meters.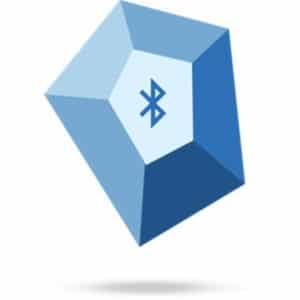 Indoor Navigation – examples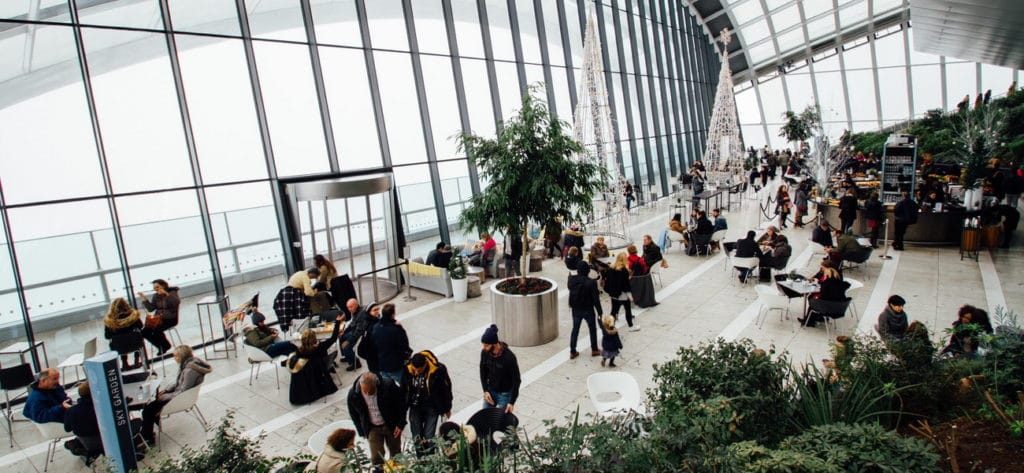 Airports
Display of current wait times, display of detailed information on important points of interest (POIs), transmission of personalized coupons and/or messages, and support for the entire intermodal travel chain.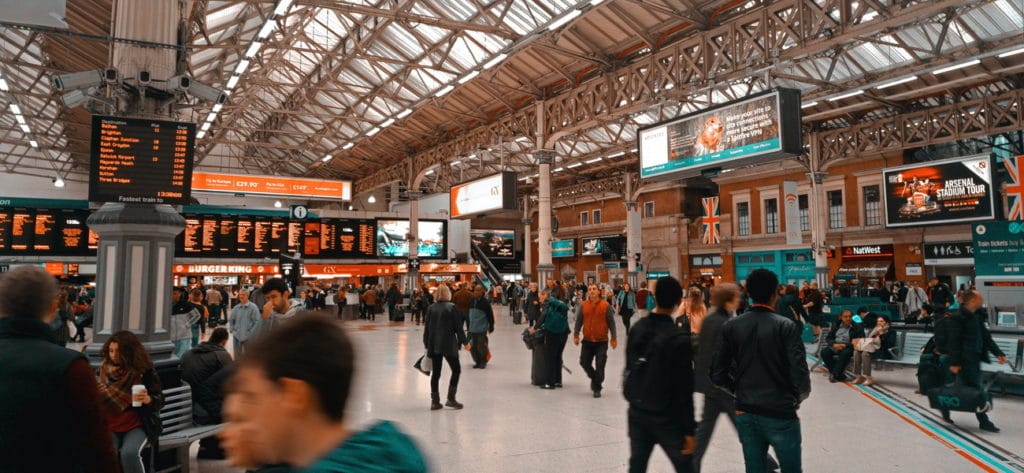 Train Stations  
information regarding current delays, track changes etc. sent to users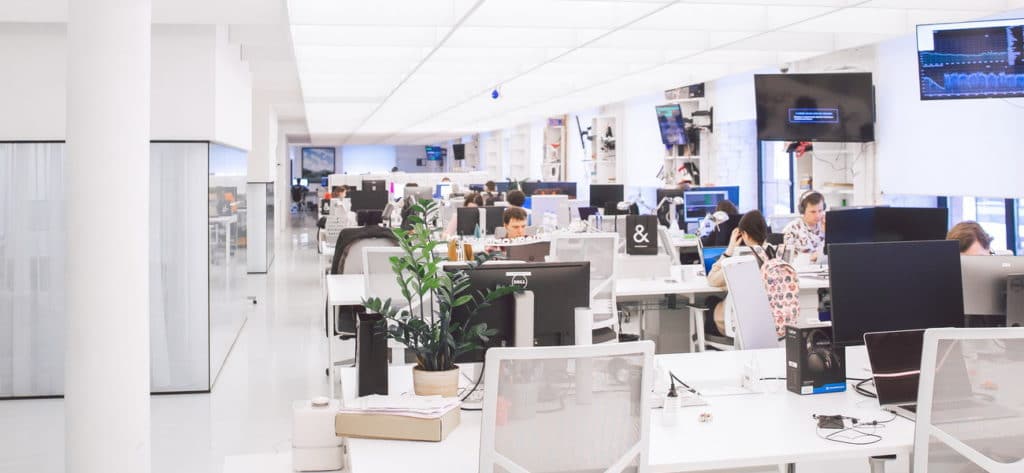 Offices
meeting room booking, a colleague finder or invitation management can be useful added functions.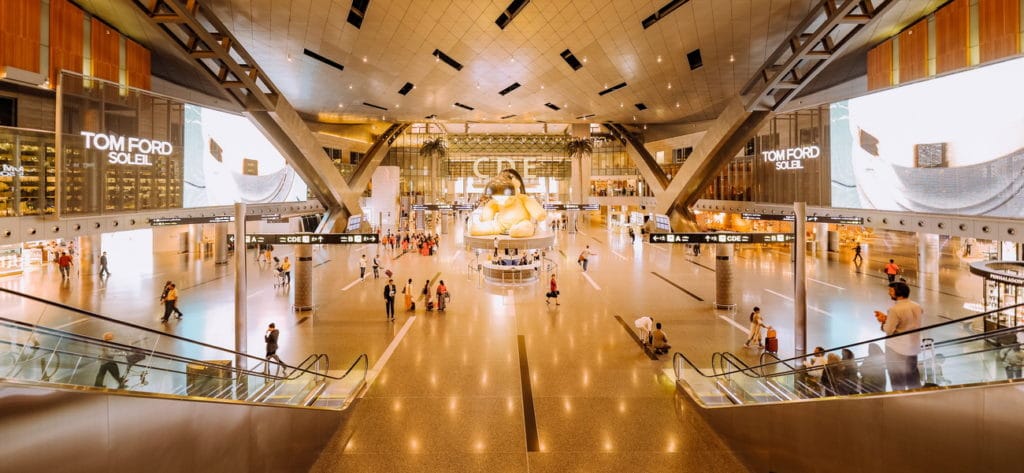 Retail industry
Useful features such as car finder, location-based advertisements and coupons (location based marketing), etc.
Hospitals
Book additional offered services easily, inform your schedule, even inform your patient about potential programme alterations.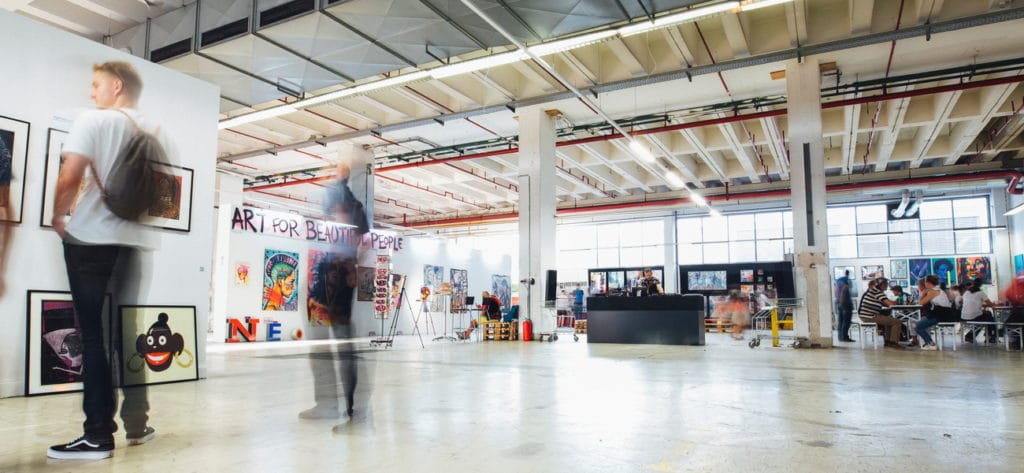 Trade shows
Can be used to provide information on speakers, exhibits and programs, as well as topic-related tours of the premises